The Club Leader can change the current Club Leader directly from the game:
Click on the Club button.
A window will be shown; click on the name of the member you want to be the new Club Leader in your place. A new panel will be shown, click on the button "Promote to Leader".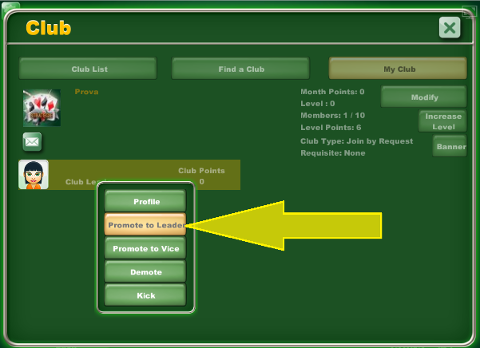 A panel will ask you the confirmation for this action; click on the
Yes
button.

Please keep in mind that by so doing, you will be again your Club Leader only if the new Club Leader will promote you again.